Summer Program Participants
SUMMER PROGRAM PARTICIPANTS – PHOTO SUBMISSION

Once you have received your Georgetown NetID, your GOCard can be produced. Your photo must be submitted at least 4 weeks before arriving to campus.
Summer Program participants, living in the US, will have their GOCard mailed to their permanent address. All other Summer students will pick up their GOCard at Check-in, upon their arrival on campus.
Please review our Photo requirements:
https://gocard.georgetown.edu/Photo-Requirements
Upload photo for your GOCard – https://gu360-idp.secure.force.com/gocardphoto/
Ensure your permanent address is up to date – https://myaccess.georgetown.edu/
Your GOCard will be mailed to your home address
Activate your card online – https://onlinecardoffice.georgetown.edu/
Bring your GOCard to campus!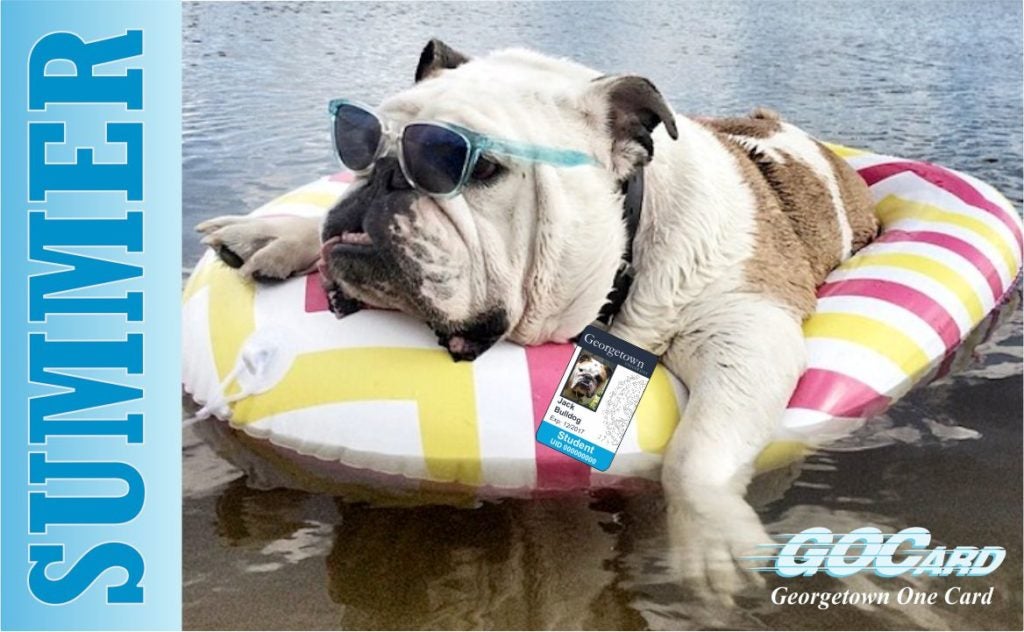 How can one deposit money onto the GOCard debit account? The best way is to use the Online card office site. By using this website, you can add funds to your GOCard account, check your GOCard balance and view your recent transactions. Your parents can also add funds through the "Guest Deposit" option (UID number, located on the GOCard, is required for this option). The funds will be available as soon as the transaction was successfully completed. Your account will be credited and ready for you to use when you receive your GOCard.
Summer Dining Options? To sign up for a Summer meal plan, please visit the GU Dining Site.