Where To Use GOCard?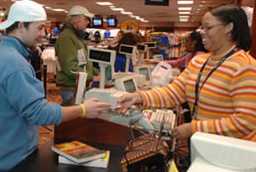 For your convenience we have divided the numerous GOCard Merchant locations into three categories; Dining, Shopping and Services. We have also included quick links for each Merchant who features their own website and created this icon which indicates the Merchant will deliver.
Don't see a specific merchant on our lists? Send us your suggestion or comments.
Want to apply to be a GOCard merchant? Fill out the GOCard merchant application.